Disinfectant drones trial
"There is no innovation and creativity without failure. Period." – Brené Brown, professor in social research.
It's usually difficult for start-ups and small businesses to connect with government bodies and industries to work collectively on solutions – but iThink recently bridged that gap.
In April, we launched the Supplies and suppliers challenge, and asked manufacturers, entrepreneurs and innovators to submit ideas about new and emerging technology to meet demand for health and medical equipment and supplies.
We came across a fantastic idea submitted by Mahmood Hussein from Global Drone Solutions, who suggested using drones to spray disinfectant in public spaces.
When we told the WA Innovation Hub, they immediately wanted to explore this innovative idea further. Partnering with RAC Arena and City of Canning, they tested the feasibility of using drones to sanitise spaces regularly visited by the community – such as sporting events, concerts and playgrounds.
At RAC Arena, Mr Hussein and Andrew Dedman from Stratus Imaging tried to send their drone into flight for the first round of tests, however the thickness of the arena roof blocked the drones GPS signal and prevented the drone from flying.
Untroubled by this setback, the team relocated to Centenary Park in City of Canning, to disinfect playground equipment. The drone took flight – remaining stable even in the windy conditions – and coated the playground in an organic and safe wine vinegar solution.
The trial was a success and further experiments are now being explored to use drones in different environments including walkways, seating areas at ovals and stadiums, and the perimeter of buildings.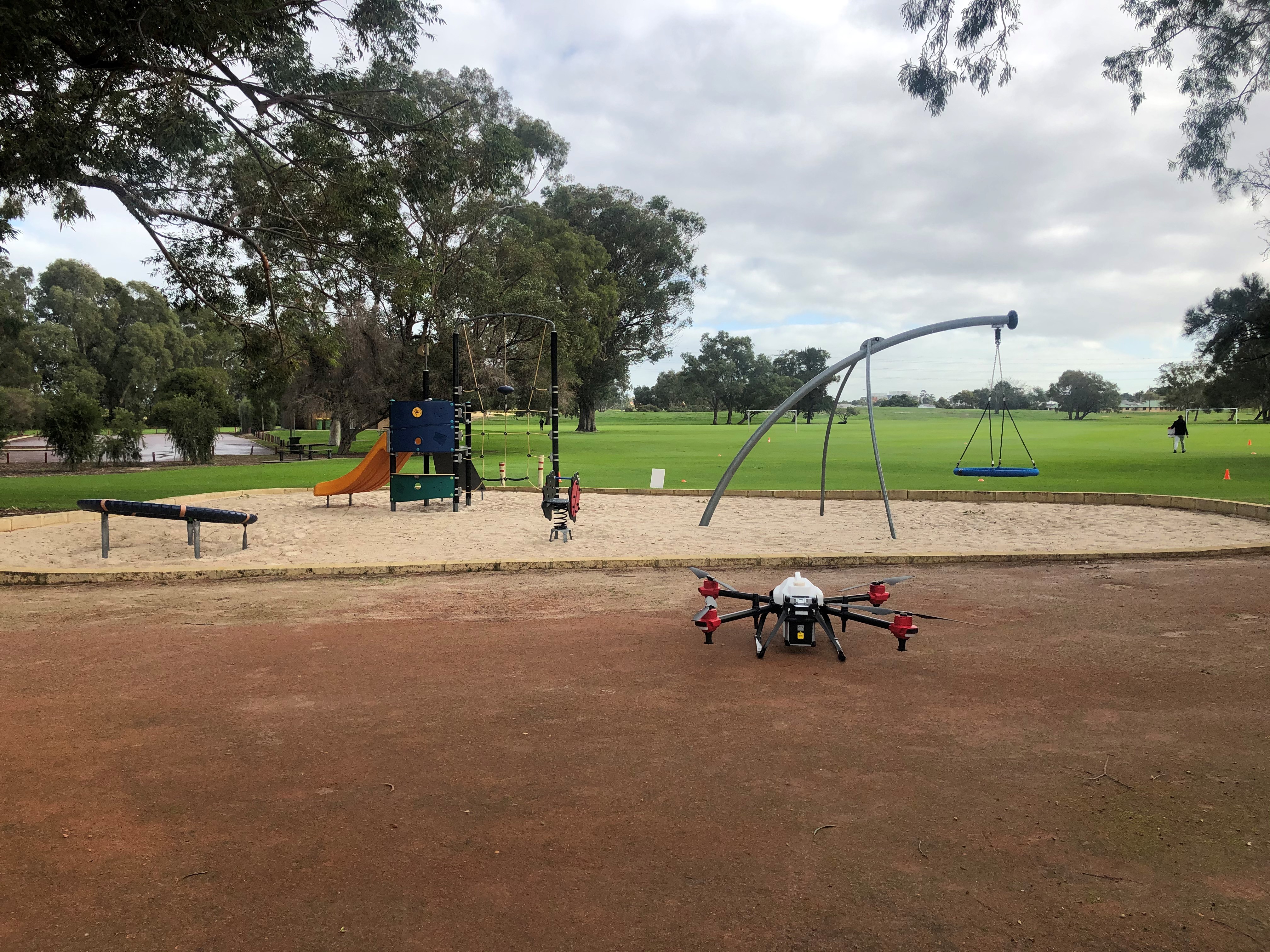 Associated topics
Associated posts
This post was edited on Jul 23, 2020 by The iThink Team
Comments (2)
Thank you Carina. It is great to see that iThink is supporting our State respond and recover from the COVID-19 pandemic by helping to connect innovators with the right people.
SIGN IN or REGISTER NOW to join the discussion